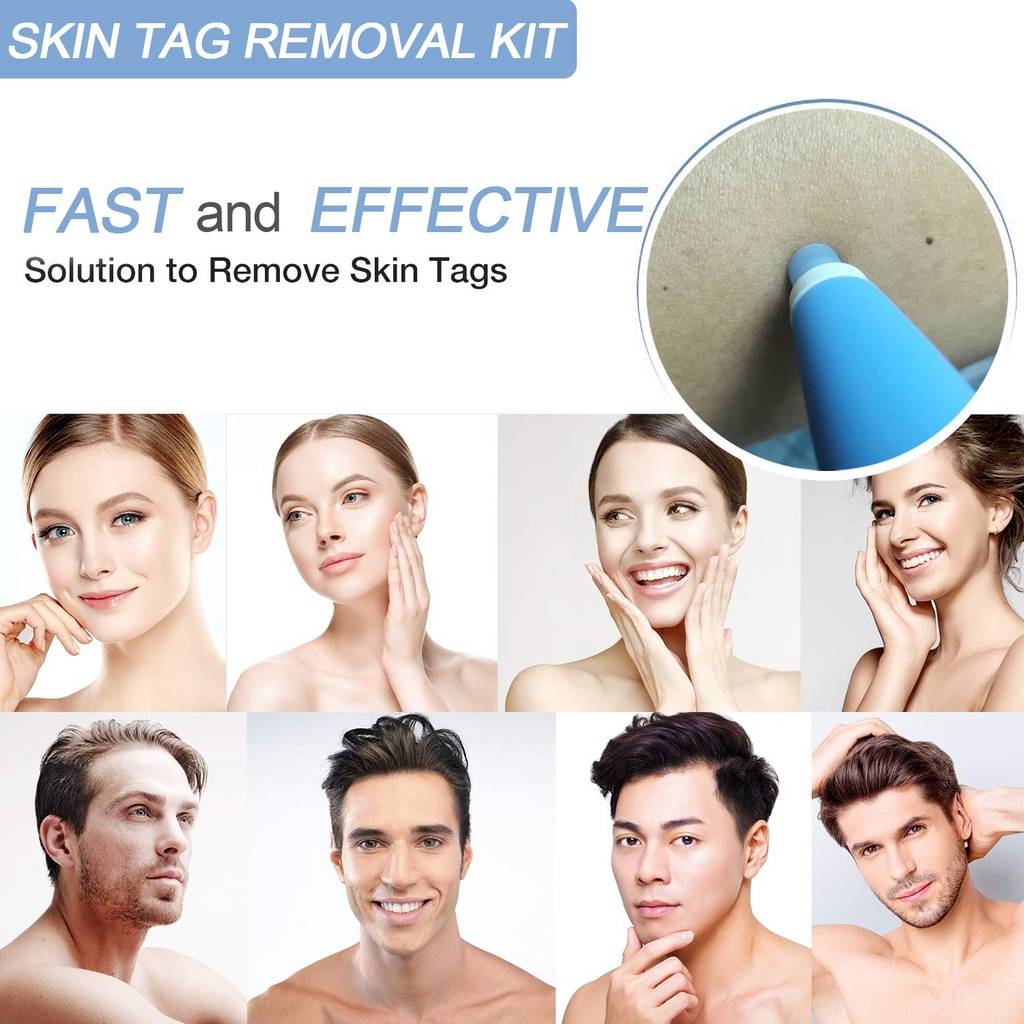 Safe & Painless:
Our skin tag remover tool is safe and painless to remove skin tags at home, natural and chemical-free. It helps restore skin's beauty and health!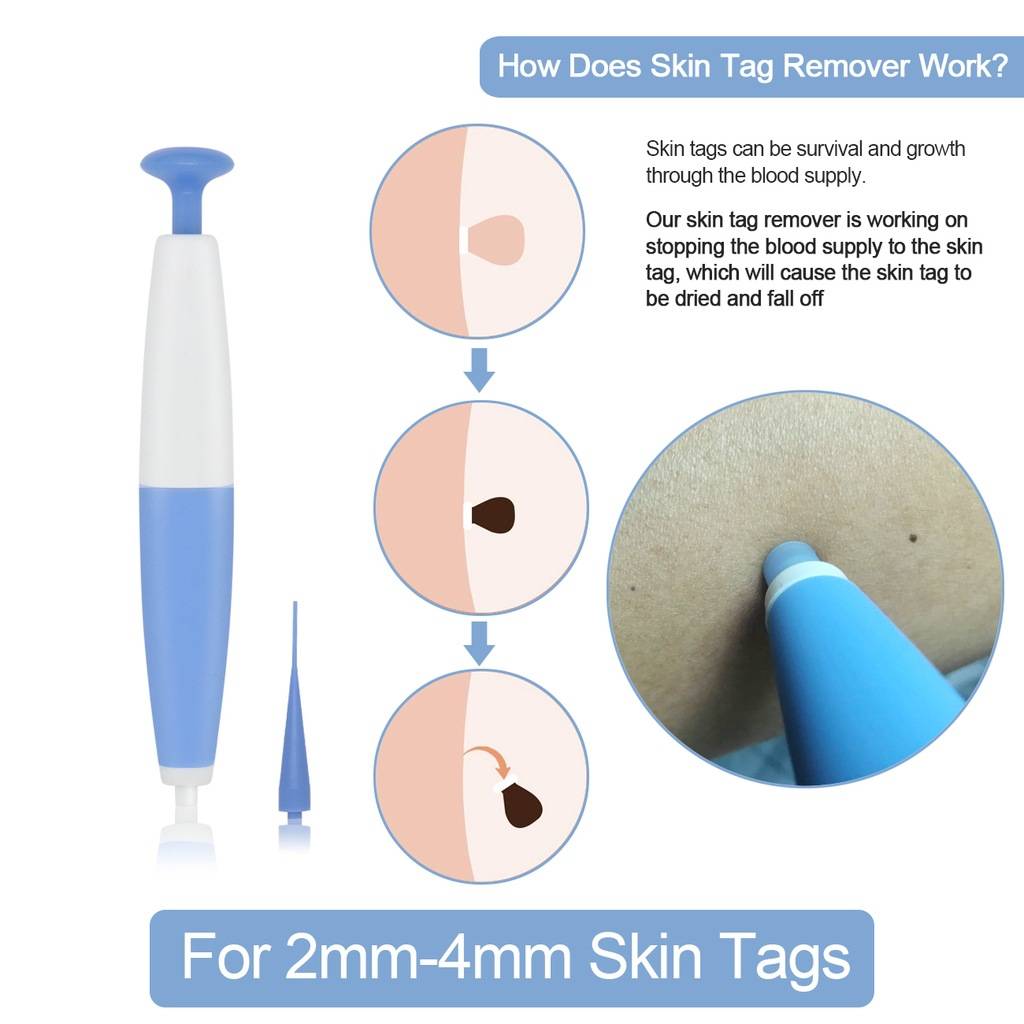 Wide Application:
Our skin tag remover pen is ideal for getting rid of annoying skin tags sized between 2mm to 4mm. In addition to sensitive eye areas, skin tag remover can be applied to all areas of the face and body.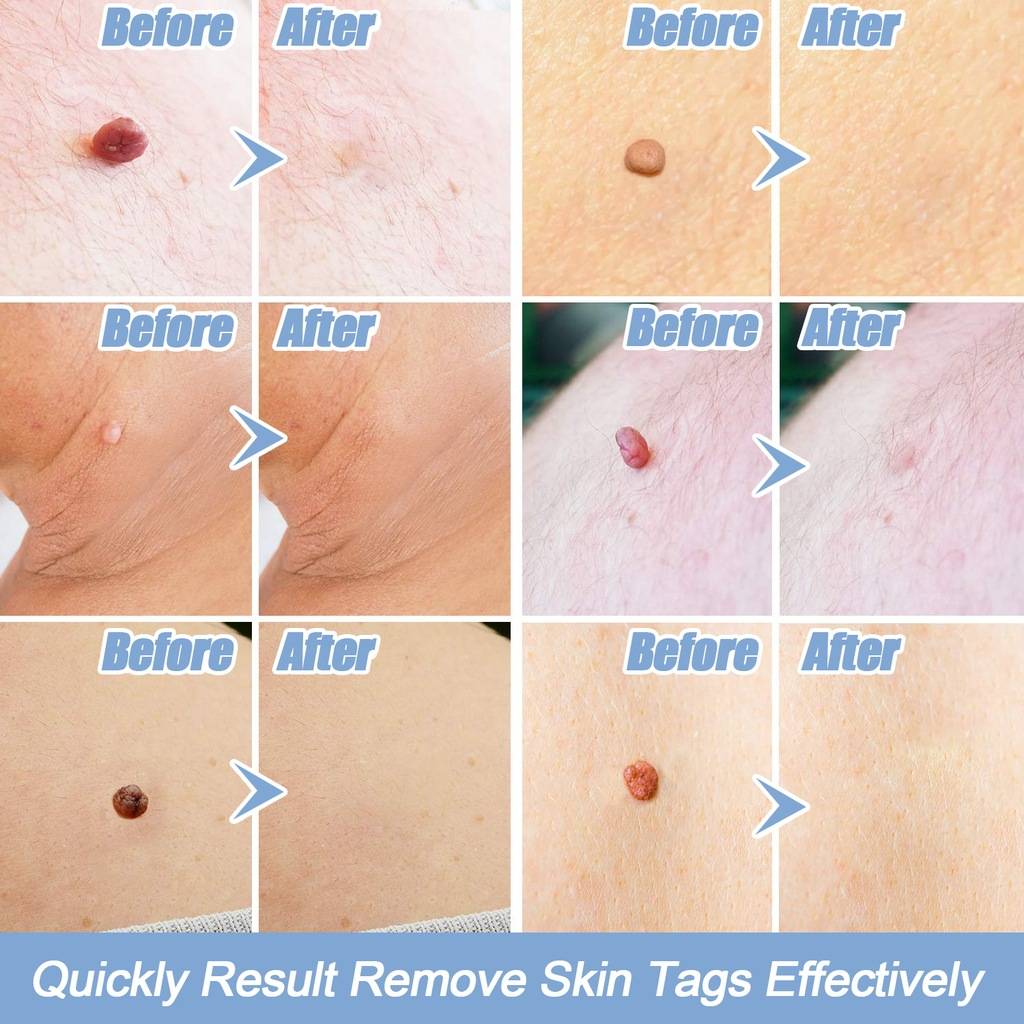 High-Efficiency:
This skin tag remover can make the skin tag slowly shrinks with color changing and finally falls off within 7-15 days! Solving the problem that troubled you for years in a few days!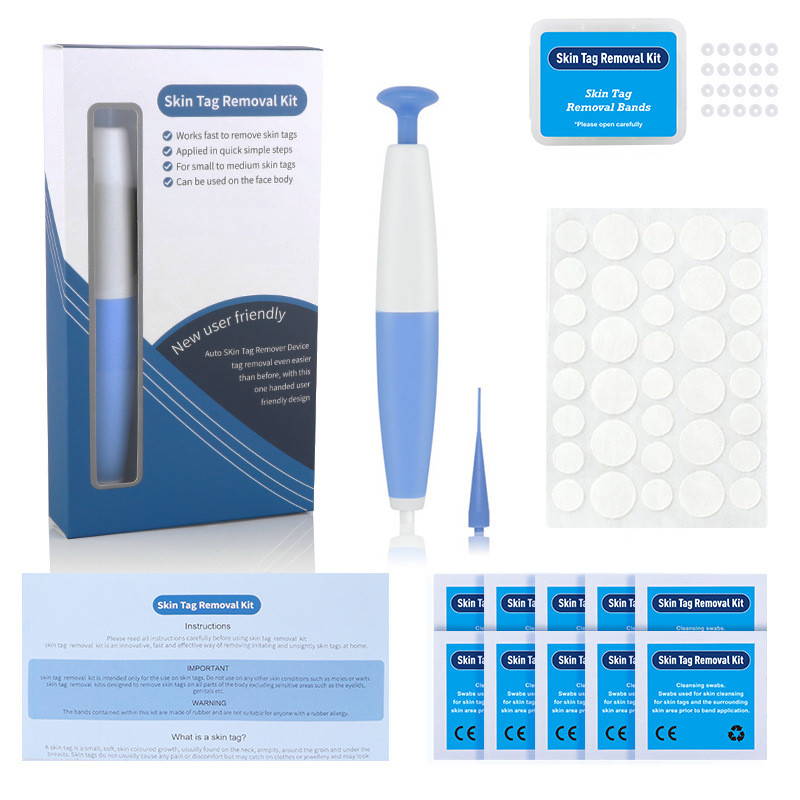 Easy To Use:
1. Clean the skin tag and surrounding area.
2. Connect the loader to the end of the pen and place the removal band on the loader, then scroll it down to the pen.


3. Remove the loader from the pen. Forth, position the pen on the skin tag.


4. Once it's level with the skin surface, push the button to release the removal band.


Finally, the removal band is tied to the bottom of the skin tag until it falls off.
Let's Hear What Our Customers Have To Say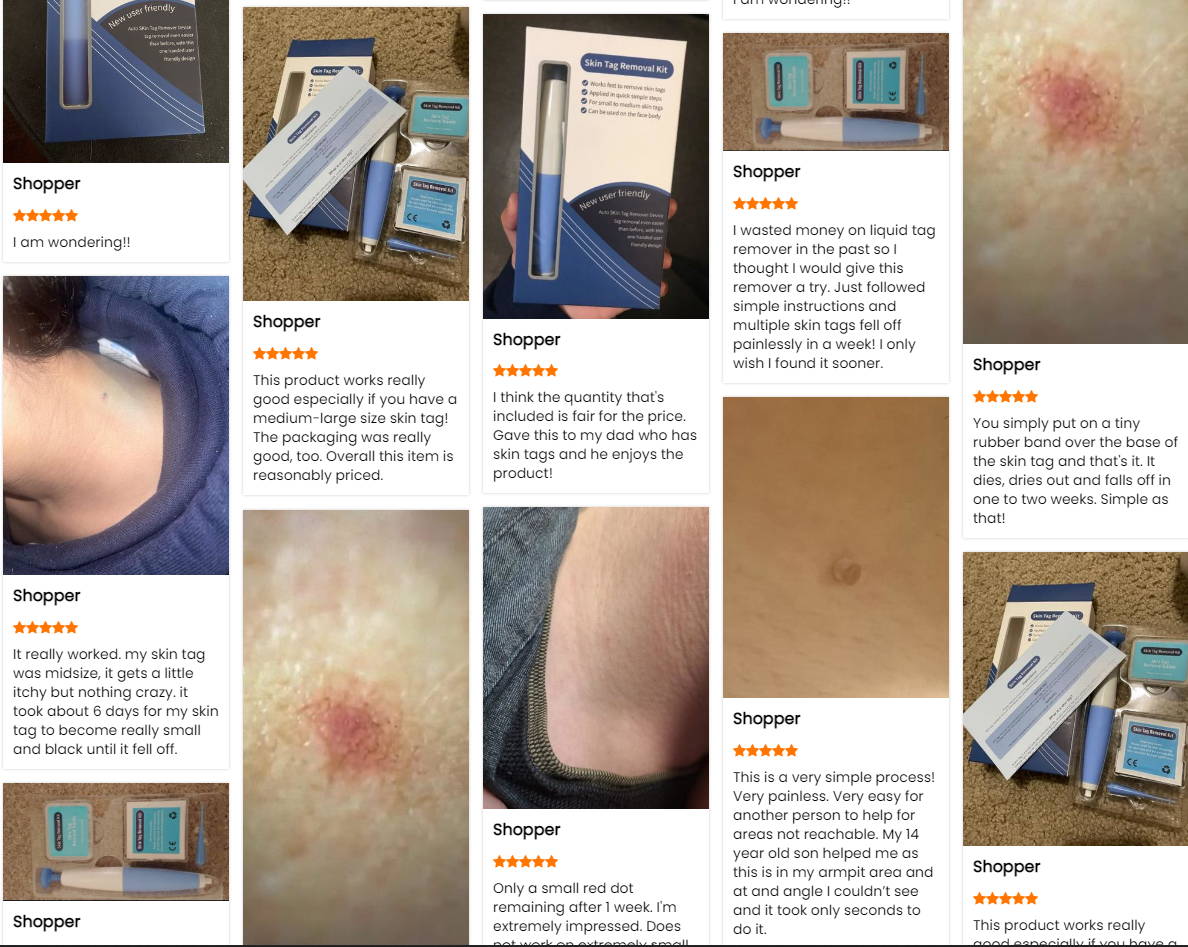 This is a demo review section. You are kindly recommended to use Ali Reviews app to design the same review section. To install and use Ali Reviews in Gempages, please check out this link.